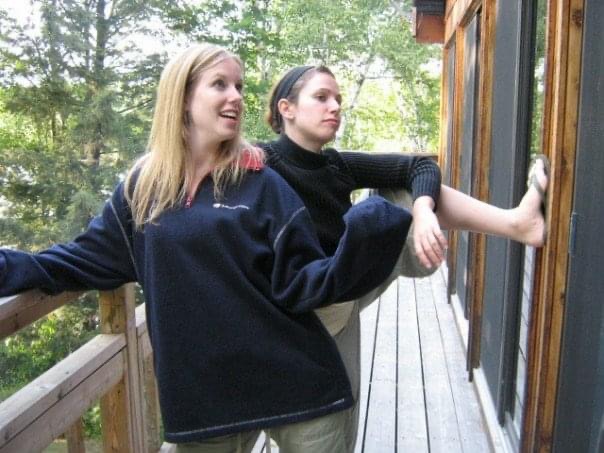 Swift recap: I met a guy in a nightclub in Las Vegas who convinces me I'm his soulmate. So I go home, dump my boyfriend, sell my car, quit my job, sublet my apartment and move to Huntington Beach. It lasts two weeks. Beat THAT reality shows.
So now that my life savings is shrinking faster than a dick in a condom, it's time to get proactive with finding a job and a cheap place to live. Which brings us to my new combo of both. Living in a hostel for free under the condition I clean for FOUR hours every morning.
It's hard to imagine anyone would trust me with cleaning services. At this point of my life, I had a bit that went:
"Does anyone here live in an apartment that's so messy it needs explaining when company comes over…? I had a friend over the other day and was like, "Okay so the toilet DOES flush, you just have to take the lid to the tank off, dip your hand in the water and pull that little chain at the bottom. Everything will go down. I swear…. Oh, the fruit flies? They're seasonal. Should be gone by October… Hey, I'm all out of clean glasses do you mind drinking out of the Yahtzee dice shaker?"
(True story. My roommate Andrew in Ottawa used it in our basement apartment on Somerset St. It took us a while to figure out where the little red cup in the cupboard came from, but once we played the game again we were like "Ohhhh that's where…")
I wouldn't care so much that my life was turning into such a disaster if I was alone, no witnesses, but of course Natasha is here. Her big vacation, for her 21st birthday. And while I had offered a free comfy townhouse in Huntington Beach, she was now deciding between the top and bottom bunk while picking pubes off a toilet. I'm sure this is what she pictured when she bought her ticket.
While I was ready to fly home and admit defeat, Natasha was determined to turn her holiday into a mission to get me settled here. Every morning from 7am-11am we would clean every inch of that hostel and talk about the possibilities. (You would think a toilet would be grosser to clean than a shower but you'd be surprised.)
"Even if I can live here for free by doing this, I need to make money. And you know I can't work anywhere cuz I'm *COUGH.*"
"We'll figure it out. I'm sure someone will hire you under the *COUGH.*"
Every day we would clean every inch of the hostel. We were actually good at it. Must have been our solid work experience at Boston Pizza on the east side of Ottawa. Those bathrooms didn't clean themselves. But even if we finished cleaning early, the hostel manager would scream,
"NO! YOU NOT DONE! FOUR HOURS OF CLEAN FOR FREE ROOM!"
Then he would make us clean his office or whatever other room he could find. Meanwhile the entire establishment wasn't recycling. As a Canadian in America in the early 2000's I can't tell you how much this bothered me. Even if I asked they'd say,
"The homeless people go through our trash bins and do it for us."
Oooof.
It was unclear if the amount of labour we did in the hostel was actually worth what we saved in nightly fees, but we kept doing it.
We became regulars on the Venice Boardwalk, getting better acquainted with our favourite freaks. (I use the word as a term of endearment.) I was obsessed with this man who roller bladed in an outfit that was suited for a toga party, with a matching white turban, and a ghettoblaster on his shoulder. (Apologies if the word ghettoblaster has been cancelled, but that's what we called it back then.) He also had the whitest teeth I've ever seen, and was the only person who smiled as hard as I did. I fucking loved that guy.
We found a place on Washington where we could eat for free (as long as our meals consisted purely of chips and salsa) called Baja Cantina. They let customers help themselves, and so we did. (Probs a thing of the past now.) I know for a fact I gained a lot of weight during this period because in American, the cheapest food is also the most fattening. Dollar pizza slices, 49 cent cheeseburgers- the Tums literally cost more than my diet.
I still didn't have a cell phone so I had to use pay phones to call the few friends I had in L.A. I was trying to track down Shaun Majumder, my hilarious comedian friend who had just booked a part as a terrorist on some new Kiefer Sutherland show called 24. I figured he could help me ensure Natasha had a cool 21st birthday despite our It's-a-Hard-Knock-Life set up in Venice Beach. Of course back in these days, if you got someone's answering machine and you were calling from a pay phone, you just had to keep calling back. Occasionally you'd try to throw a Canadian quarter in, but they somehow always knew to spit them out.
As we made our rounds along the boardwalk, Natasha points out a bald guy wearing a Hawaiian shirt giving away free tickets to TV shows.
"Maybe you could do that."
Hmmm… ya… that seems like a good entry job into show biz. We walk up to him.
"Ladies, you wanna go see a live TV taping?"
"Actually, I'd like to know how you get this job."
"Me. I do the hiring."
"How much does it pay?"
"You get $12 for every person who shows up to be in the studio audience. I'm always looking for people. You can start tomorrow if you want. Meet me back here at noon."
"And how do I get paid?"
"Meet me at Islands on Friday at 4. I pay cash."
I started to do the math in my head…. If I can get 8 people to go to a taping a day, I could make a hundred bucks a day. That's not bad.
And how hard could it be to get people to go see Craig Kilborn?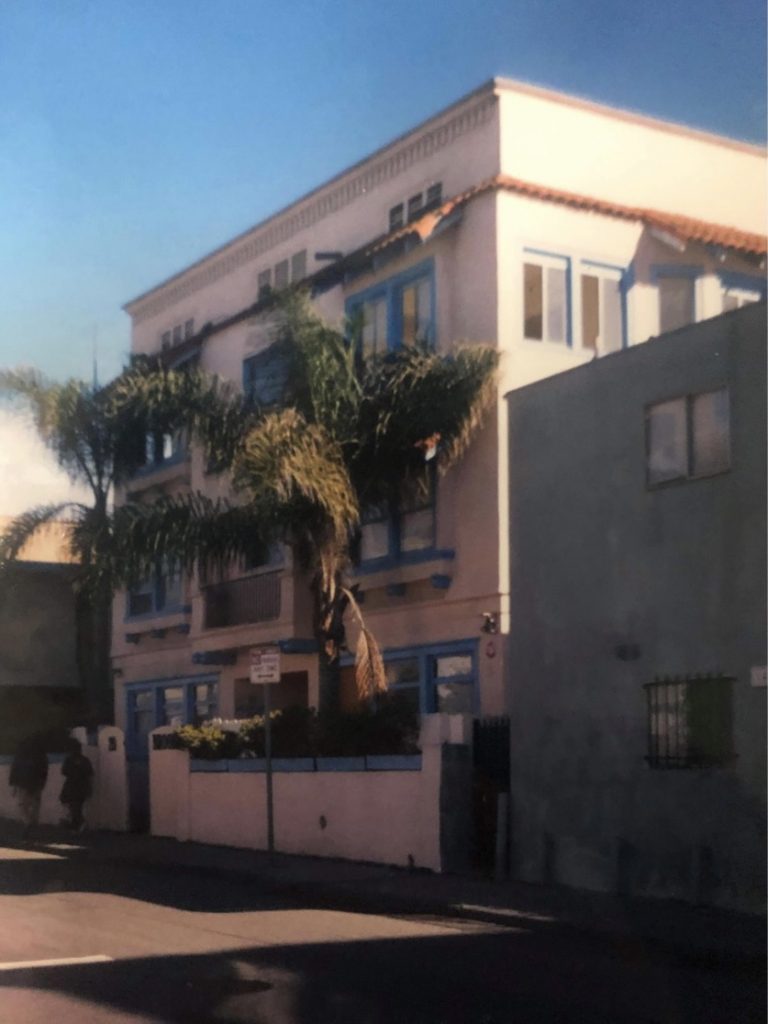 (The hostel we scrubbed for free bunks.)
P.S. One last sweet shout out to Marcus who not only saved my ass, but also took me to my first ever Trader Joe's. That's truly the story of an ex introducing you to the love of your life.