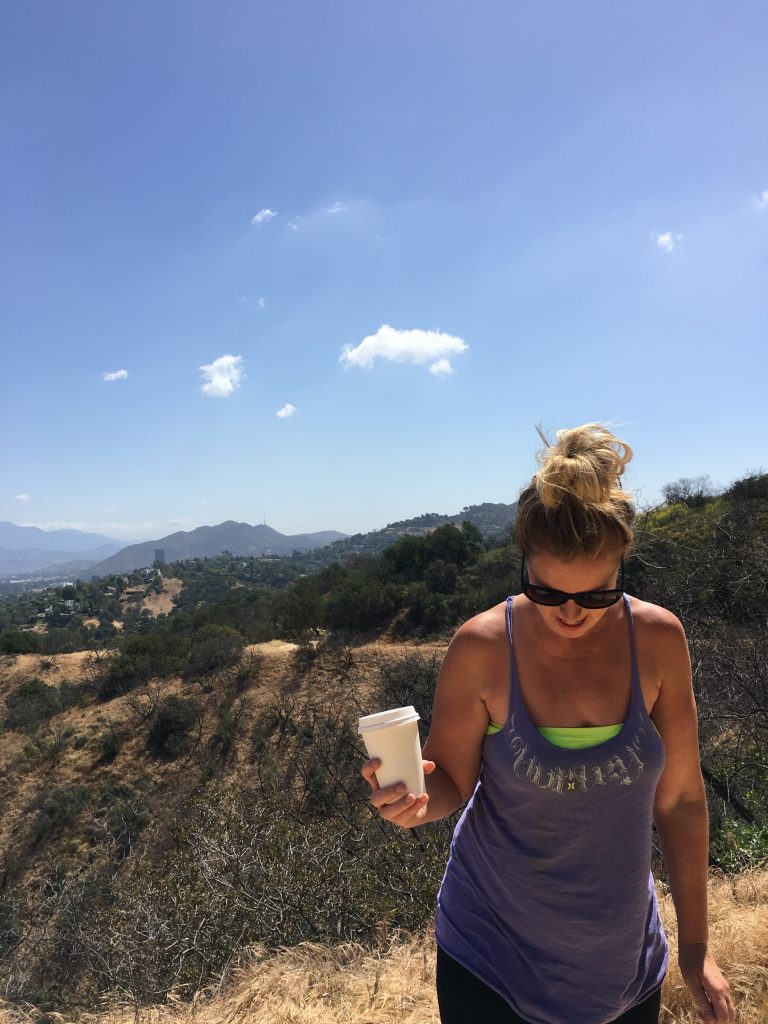 When I was a little girl I made a goal that I was going to live in five cities in my life. That being said, you know I don't have a fear of meeting new people. Even when I moved into my university dorm to discover my roommate was ESL, I was excited.
"Wow, we get to rely on the six sentences I know in French to communicate! This is gonna be fun!"
But nothing was like my [first] move to L.A. With Natasha's back in Ottawa and Shaun gone, I was one of the many lost souls wandering Hollywood.
There are so many details of this time in my life I feel like I need to glaze over…
So the internet is getting this:
ATTEMPT TO MAKE FRIENDS PART ONE
I met this girl. Doesn't matter how, but we were forced to spend hours together. At the end of the mandatory hours, she asked me,
"Hey, do you wanna go get a drink?"
I was SO excited!
"Yassssss!"
We didn't actually say or write "Yasssssss" in 2002. I should really keep my dialect on brand for the year. (I probably said "Hot Diggity.")
She had a car, which already saved me from any sort of public transportation after dark. She suggested going to WeHo, and that was closer to home so I was even more pumped.
She pulls over on a steep hill of a street just south of Sunset Blvd. I can't help but notice an insane amount of parking signs.
"Uhhh, I don't think you can park here…"
"Oh I park here all the time. My ex-boyfriend lives right there."
She points at the building right in front of the spot. Well, hey, she must know the parking in this area better than me. Maybe West Hollywood is lenient with parking restrictions.*
We walk north, passing the patio of a fancy restaurant.
"My ex-boyfriend hangs out there all the time. Oh shit, there he is! Duck!"
She jumps in a bush. I just stop and stand there confused. I'm not jumping in a bush. He's not gonna recognize me unless he works in one of those cheap clothing stores on Melrose.
When she finally decides she can make a clean break out of the bushes she yells,
"Run!"
Ummm, I don't like walking on inclines let alone running up them. But I do a light jog behind her, to be supportive. We head around the corner to some bar called Red Rock. She keeps discussing the bush man.
"Here, lemme give you his number. Maybe he can help you with your papers. Don't tell him you know me, or that I told you to call."
"Oh… is he an immigration lawyer?"
"No, he's a doctor. Which is shocking considering he gave me genital warts."
I'm never calling this man.
The longer we sat waiting for him to walk out of that restaurant, the more I realized I had been roped into a stalking expedition. But hey, I gotta ride home. (And yes, there was a ticket on her car when we returned.)
CUT TO:
ATTEMPT TO MAKE FRIENDS PART TWO
I went back to the Laugh Factory to pay my Tuesday night dues. I had another great set, and since I wasn't in a hurry to figure out how to get back to Huntington Beach, I decided to hang. I watched the showcases, one of which was a comic I knew from Canada- Mini Holmes. I wasn't sure she would remember me, but she did (or pretended to) and told me Ian Sirota was coming to town and I should come out with them. She scribbled down her number and wandered off for her talk with Jamie. I stayed right through to the pro show, watching an amazing comic I had never heard of named Mitch Mullany. As I was watching him, one of the guys who had just been on came over to me.
"Hey, I run a show at Farfalla. Call me and I'll give you a spot. You're funny."
He slipped his number on a napkin and away he went. I returned to watching Mitch kill.
The next day I called the guy for a spot. I still didn't have a cell phone yet, so Shaun's landline was my office. The guy seemed cool, though a little brief assuming I was just calling to get booked.
After three hours of sitting on my ass doing nothing, I called him back.
"Hi, it's me again. Christina."
"Didn't I already give you a spot?"
"Oh ya, I just wondered what you were doing tonight."
He seemed so shocked.
"What?! Really? Uh… I have a spot at Miyagi's. Do you wanna come?"
"Yup."
He still seemed confused, but with more enthusiasm.
(I actually still want to do this today being new to a freshly re-opened New York.)
I immediately love Miyagi's as I walk inside, probably cuz I'm 23 and that's the place for 23 year olds. I couldn't help but notice a girl applying for a job had a headshot stapled to her resume. You need a headshot to be a server in this town? I don't think these people would appreciate those accidental panoramic shots I took that ended up just being my torso.
I head up to the show room. It's packed. Oh ya, I MUST perform here. This place is so cool. I find the comic who shall remain nameless even though it would be fun to drop cuz he was so funny and I have no idea where he is these days.
He killed. He was also super cute, but I kept that in the VERY back of my mind. I had just moved across the continent for a "cute guy" and felt like a fucking idiot about it. Time to cool it with urges. Luckily he was just awkward enough to not know he was hot at all, so I felt comfortable with him.
He introduces me to the host of the show, whose act was about being a guy who drives a Trans-Am. (I actually think this might hold up in current day Bushwick.) I meet a few other usual suspects of the comedy scene of that era, (we'll get around to them in future blogs) but I stay with with the nameless comic I came to see.
After the show he asked me where I parked. I told him I walked.
"From where?"
"Hancock Park."
"Are you crazy? That's so far! I can drive you home if you want."
Of course I took the ride, but I was tired of the "Nobody walks in L.A." speech. Do these people have any idea how much I walked around Ottawa in temperatures you'd only want your beer? I don't see the problem.
He was a total gentleman on the way home. And from that night on, I took every chance I could to hang out with him. (He was an Aquarius. Good match for me as a Sagittarius.) We'd hang at his house, swimming and having beers in his pool. (Despite the fact I was a Canadian girl still incredibly insecure hanging out in a bathing suit this much.) I'd crash there sometimes, but just as buddies.
Eventually, things started to move in the most predictable direction…
We finally make out.
"I want you go be my girlfriend. I'm going to Cabo in two weeks. I'll get a ticket for you too."
An incredible amazing offer. If I wasn't so scared about crossing the border I may have.
The kiss is amazing, but I can't go any further. I still don't feel like getting emotionally involved with anyone after my supposed soulmate made me drop my entire life in Canada for him. I had to take everything a little slower from now on.
I can't be swinging from guy to guy like they're vines and I'm George of the Jungle.
(This was the exact analogy I made in 2002 and thought it was brilliant, btw.)
"I can't. I'm sorry…. I'm just so new to town… I really need FRIENDS right now… I need some stability here before I get emotionally involved with someone. But I LOVE being friends with you…"
"Well… I already have enough friends who complain I don't spend enough time with them. I would make time for a girlfriend, but I don't have time for another friend."
And that was the end of that.
Back to searching for "true friendship" in L.A…
We should hear that phrase as much as "true love."
But somehow we don't.
Until next week…
Everything is still taking a long time,
Christina Walkinshaw
P.S. Now let's see if you remember where the asterisk was to get this last bit:
* I LOL'd writing that. Who didn't get a fuckin' boot on their car in L.A.?
P.P.S. Mitch Mullany passed away in 2008- WAY too soon. I was gonna post a pic of him that I Googled and have zero rights to, but instead I'm going with his book cover. A title I can def get behind. (And intend to buy.)