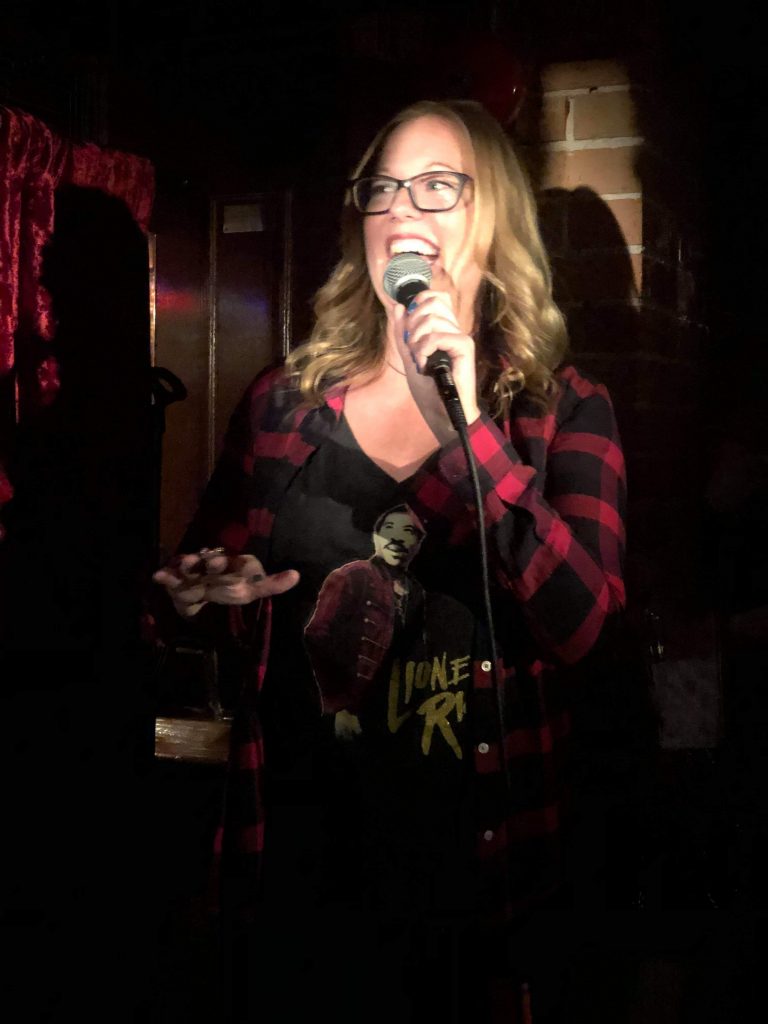 I caved. I got a cell phone. It's 2002- who knows? These things might actually become the norm. My plan includes 200 minutes Mon-Fri, and unlimited calls after 6pm and on weekends. Since I want to keep the bill down, I'm not giving my number to my boss and family. They can still believe I only have a land line.
I'm also starting to have solid turn over in my love life- a sign you're a true comedian! I have no patterns with dating, I just like who I like. My latest boyfriend is pretty much the opposite of the last one. He's a bartender (so he has money) and also grows pot. His roommate didn't want me to know, but I figured it out. I had questions, like,
"Who lives in your third bedroom and why are his lights always on?"
I was smoking a lot of pot myself, leading to many late nights of Bronson Pizza combos. Ottawa has a serious deep fried zucchini scene. To this day I don't think I've ever been to a city with this as a staple on every menu in town.
I started writing bits about my new vice.
"I moved to Ottawa cuz I heard Parliament Hill was having a joint session."
"I have a friend who doesn't smoke pot, so I asked why and he said, "Cuz one time, I was smoking THE marijuana, and I was high for five days…." I'm thinking "Fuck… my dealer sucks. I have the stuff where you pass out with chicken tenders in your lap watching Ally McBeal ."
I was trying to figure out if I should call them chicken strips, tenders or fingers. Even without reading Judy Carter's book, I was gravitating towards funny words.
The Ottawa comedy scene was really becoming a tight knit group. Rick Kaulbars wrote a movie called Hell Gig that we were all gonna be in. The whole gang- me, Ben Miner, Jon Steinberg, Jon Dore, Jen Grant, Oliver Gross, Mike Beatty, Don Kelly, Wendi Reed, Jason Laurans. Rick would direct it, and somehow the whole thing would be made in days, AND in Ottawa. I didn't even know you could make movies in Ottawa. I tried in my last year at Carleton, but my tech skills were so bad I ended up with a cassette for my audio, and VHS for the actual movie. I had to hit play on both machines at the same time to present my project to my class.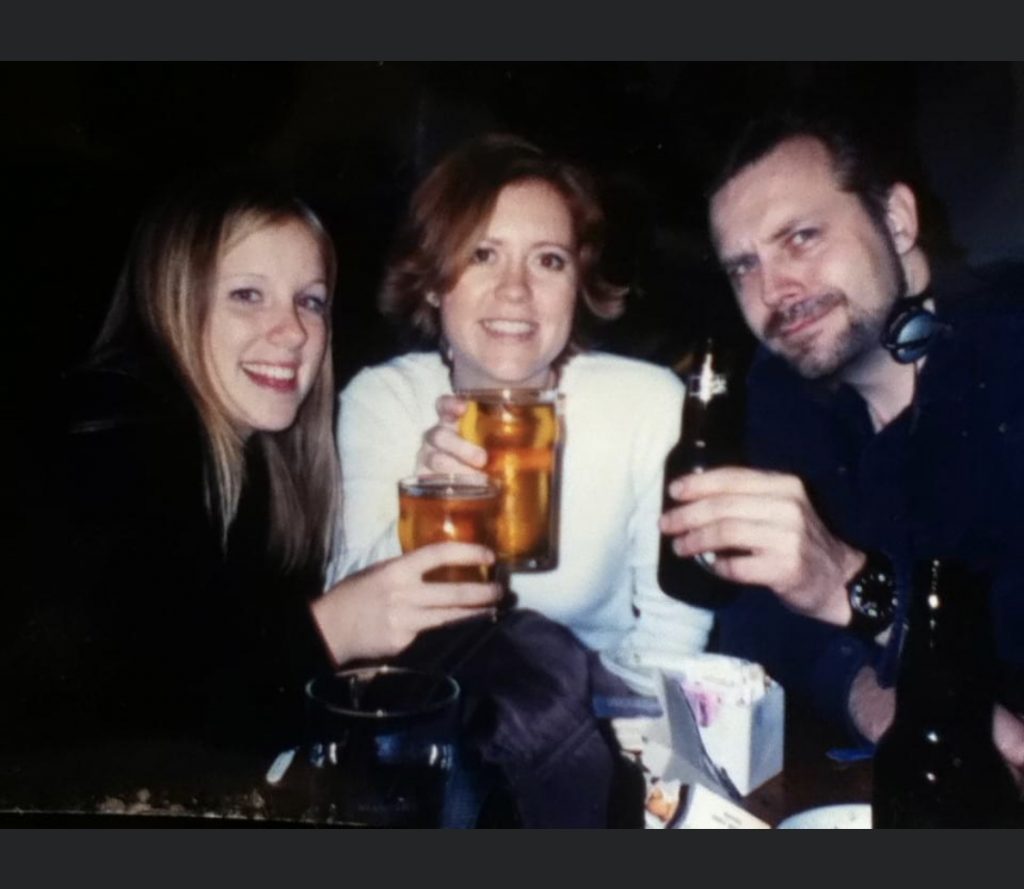 (Me, Jen Grant and Rick Kaulbars. And I'm guessing Alexander Keith's cuz that's all anybody drank back then.)
Things were going pretty well. My boyfriend had finally come to one of my shows. It took a while. He had zero interest in stand up. If he wasn't staying home to play online poker (which he told his parents was not real money,) he was busy with this foosball league. Our relationship was actually quite good, even if I did fake being Catholic in front of his family. (I took communion in their church lololol.*)
I was smoking a lot of pot. Sometimes I did my dishes so high, I'd hide all the knives afterward just in case someone broke into my apartment and didn't bring their own. (CANADA, baby! Even high, I never worried about guns.) Meanwhile I'd pass out with my lava lamp still on and who knows what days of the week I was actually taking my Tri-Cyclen.
I was also over thinking my relationship- BIG TIME.
I was dating someone who had NO interest in comedy.
Was it my comedy, or comedy in general?
(Cut to me in 2021 not wanting any guy I'm interested in watching my comedy cuz I'm scared he won't want to fuck me anymore.)
I had big dreams. But what were his dreams? Was foosball a good prospect for the future? Or growing weed? (In hindsight, it actually probably was.) It sounds cheesy to write now, but these diaries from 20 years ago pour it out. After returning from the Canada Loves New York rally at the end of 2001, I wrote this:
Here's my little trick that will help determine whether or not you've found your ultimate goal in life and how I know what mine is: When you think about your passion for something and cannot fathom how anyone else in the world wouldn't want to do the exact same thing, you have your dream.
(Remember I'm high, it's post 9/11 and I'm 23. Don't judge me.)
I didn't feel like I was dating a guy with a dream.
And it bothered me.
As much as I loved him, I decided we needed to break up. I was barely out of my old technique where I just avoided a guy until they broke up with me. This one would have to be done properly. I was really growing up.
I played Paul Simon's "50 Ways To Leave Your Lover" on repeat every night for weeks. It didn't really help me figure out how to do it, but I did learn all the words.
I managed to get it done, but it didn't take.
I make it sound like I was this straight forward about my reasons for breaking up to him, but in reality I probably said:
"So ya ummmm I think we should break up, but I'll see you at work! Let's see if we can get different shifts!"
A week later, we met at Irene's, a classic dive pub on Bank Street in the Glebe. (Is it still there? Tell me it is!) It was such a weird location for an emotional conversation. The only goal I ever had at this bar was getting the cranky old waitress to like me. But now my barely ex was asking for clarification on our break up.
"Why…? We get along great."
He was right. We really did. Sagittarius/Aquarius combo. Things that really meant something back then. I took a big gulp of my Keith's and decided to spit out the corny truth.
"I have dreams… BIG ones… I don't want to live in Ottawa forever. Don't you have dreams…?"
And he responded with something so powerful I don't even need my diary to remember:
"Maybe my dream is just to be in love with a great girl."
Fuck.
That's a good one.
I'm a dick.
Instantly that line won me back.
And he added in another fun invite.
"Why don't you come with me to my foosball tournament in Vegas? It'll be fun."
Oh that does sound like fun! We haven't been anywhere other than Pembroke together. I'm IN!
Besides, what could possibly happen with a rocky relationship in Vegas…
To Be Continued…
(Because blogs don't get red lights.)
*I finally came clean about not being Catholic. I tried to make it better by explaining my that family did go to church, we just went to a United one. (I left out the "once a year" part.) His uncle responded, "Ohhh, UNITED… just in case there's a God…" I've never forgotten that.
(Also, I fear this blog drifted between past and present tense. As a writer, I need you to know this bothers me. How did they do it in The Wonder Years?)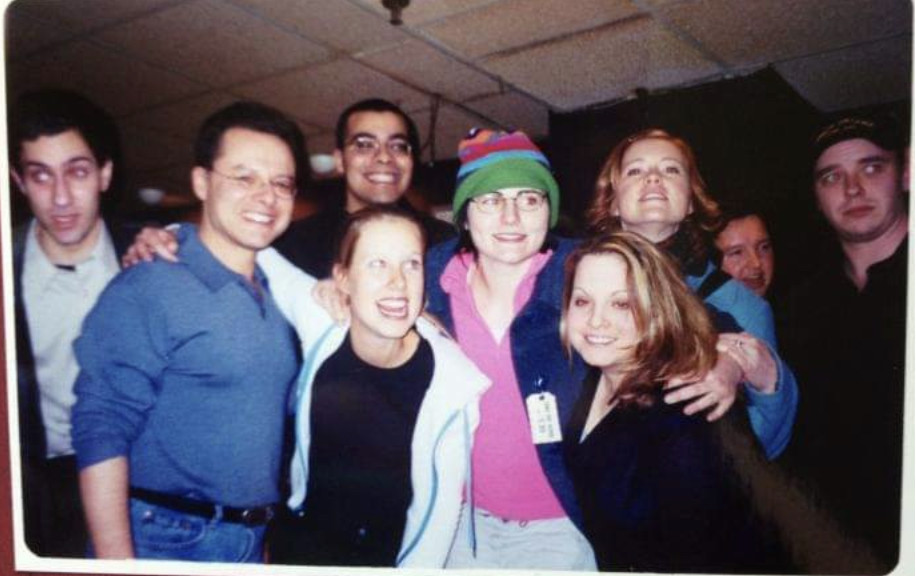 I'm bummed I don't have more old shots of the Ottawa Yuk Yuk's scene, but we didn't live life on phones back then. Here's one though: Jon Steinberg, Howard Wagman, Wafik Nasralla, me, Allison Dore, Tracey MacDonald, Jen Grant, Don Kelly and Pete Zedlacher even though he was from Toronto.
Also, here's a clip from Hell Gig. I'm not even in this one, but it made me laugh my ass off.
https://www.facebook.com/kaulbars/videos/10150091150045525
*